The Linux Foundation's New Training Bundle to Increase Career Mobility for SysAdmins
The 2016 Open Source Jobs Report, produced by The Linux Foundation and Dice, finds that 51 percent of hiring managers say hiring certified professionals is a priority for them, and 47 percent of open source professionals plan to take at least one certification exam this year. Certifications are increasingly becoming the best way for professionals to differentiate from other job candidates and to demonstrate their ability to perform critical technical functions.

"More individuals and more employers are seeing the tremendous value in certifications, but it can be time-consuming and cost-prohibitive to prepare for them," said Linux Foundation General Manager for Training Clyde Seepersad. "The Linux Foundation strives to increase accessibility to quality training and certification for anyone, and offering advanced system administration training and certification that can be accessed anytime, anywhere, for a lower price than the industry standard helps to achieve that."

With the tremendous growth in open source adoption across technology sectors, it is more important than ever for IT professionals to be proficient in Linux. With the recent embrace by Microsoft of Linux on Azure, every major cloud platform is now based on or, as is the case for Azure, runs Linux. Similarly, OpenStack – one of the leading cloud platforms, for which The Linux Foundation also offers a course to prepare for the new Certified OpenStack Administrator exam – is deployed on Linux. Sysadmins of all stripes today need to be familiar with Linux, and the type of training provided by this course confers the knowledge and skills necessary to manage these systems.

LFS211 serves as preparation for the advanced LFCE exam in the way LFS201 Essentials of System Administration serves as preparation for the Linux Foundation Certified SysAdmin (LFCS) exam. Students in the new course will have access to 40-50 hours of coursework, and over 50 hands-on labs, which includes practical experience that translates to real-world situations. Becoming LFCE certified provides individuals who are more established or advanced in their IT careers the opportunity to progress further and demonstrate their knowledge. Sysadmins who pass the LFCE exam have a wider range and greater depth of skill than the LFCS. Linux Foundation Certified Engineers are responsible for the design and implementation of system architecture and serve as subject matter experts and mentors for the next generation of system administration professionals.



Enhance your Linux skills with this certification training bundle deal
By BleepingComputer Deals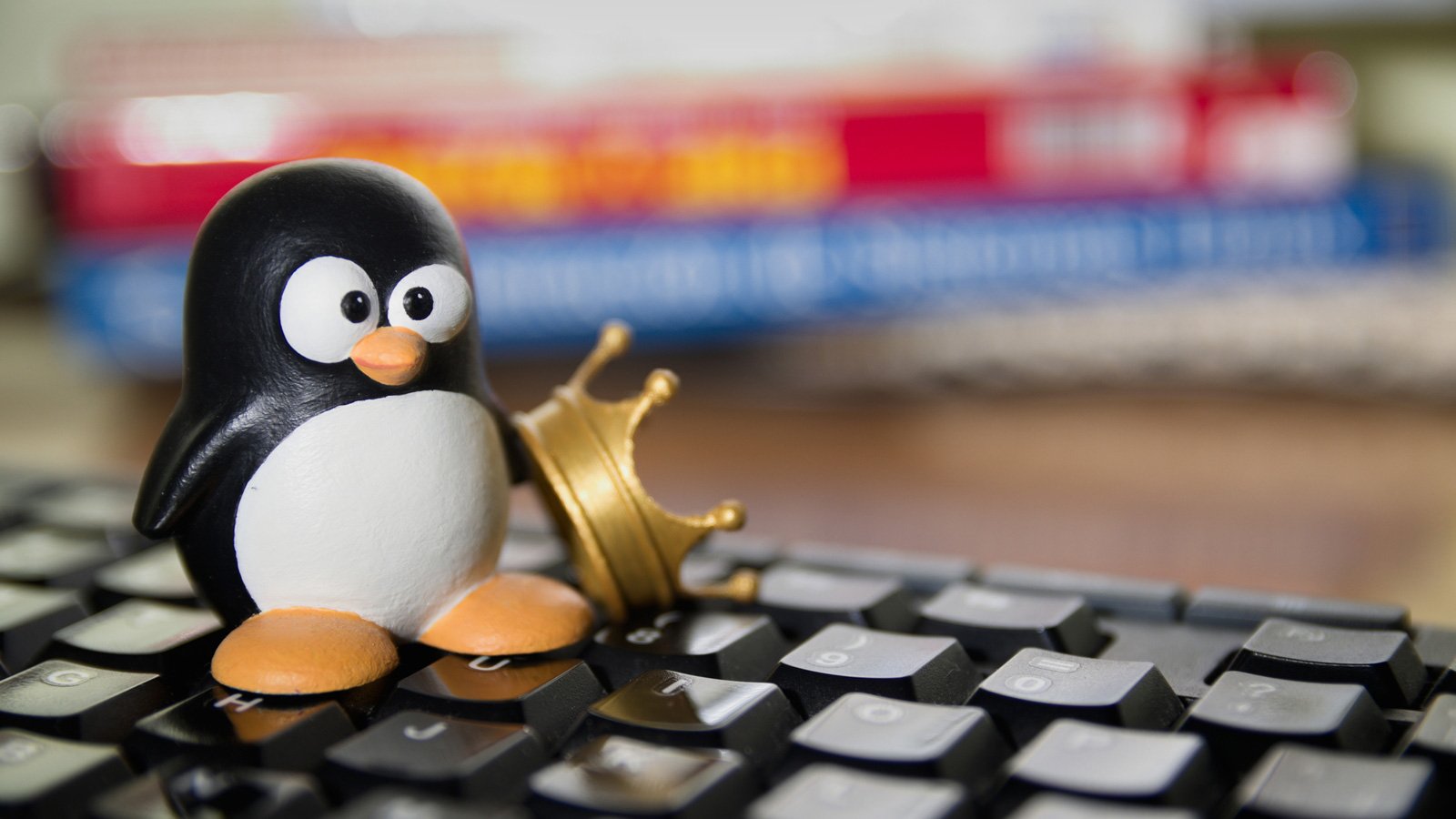 If you work in IT, you'll inevitably come across a Linux system if you don't use one already. The Complete 2022 Linux Certification Training Bundle shows you how to effectively use Linux, no matter what your role.
The dozen courses in this bundle have been engineered by the expert team at iCollege to simplify what can often feel like a complex and user-hostile topic. Partitioned into concise lectures and structured for self-paced learning, each lesson combines best practices and the trainer's Linux experience to ensure everything taught is practical and useful.
For those just starting with Linux, the bundle opens with a full Linux for Beginners course. This lays out how Linux works and the thought process behind why Linux works that way.
This segues into a course on using the command line interface (CLI) fundamental to all Linux systems, introducing newbies to entering commands and using proper syntax.
From there, there's a deep dive into the standard Linux security tools that follow up with a course on how to construct your own.
Next, there are two courses on shell scripting, which automates tasks you'd normally have to do one line at a time, with the first exploring the basics while the second explores more advanced shell scripting approaches.
The capstone on this training is a course on becoming a Linux "power user," deploying different features and approaches that casual users may not even know exist.
From there, you'll learn how Linux is used for server administration, systems administration, and enterprise operations, with the bundle closing on two exam prep courses on the LPIC-1 and LPIC-2 certifications.
Linux's low cost and powerful abilities are making it more commonplace in IT. These dozen courses show you how to wrangle it for $69.99, 91% off the $840 MSRP.
Prices subject to change.
Disclosure: This is a StackCommerce deal in partnership with BleepingComputer.com. In order to participate in this deal or giveaway you are required to register an account in our StackCommerce store. To learn more about how StackCommerce handles your registration information please see the StackCommerce Privacy Policy. Furthermore, BleepingComputer.com earns a commission for every sale made through StackCommerce.
Linux Foundation Research Finds Open Source Crucial to Realizing Full Potential of Microgrids
Open source is uniquely poised to help advance decarbonization by driving the adoption and development of microgrids.
SAN FRANCISCO, June 1, 2023 /PRNewswire/ -- The Linux Foundation, the nonprofit organization enabling mass innovation through open source, today announced the release of the LF Research publication "The Open Source Opportunity for Microgrids: Five Ways to Drive Innovation and Overcome Market Barriers for Energy Resilience."
The research informs readers about microgrids – groups of distributed energy resources designed to improve energy resiliency, with the ability to operate as part of a larger electrical grid, or separately as an island. The report highlights the current state of the microgrid market and explores the potential for open source technology to accelerate the adoption of microgrids worldwide.
"Today we are faced with the dual challenges of climate change and the need to deliver affordable and reliable energy to all who need it," said Hilary Carter, SVP Research and Communications at the Linux Foundation. "In this context, LF Research is thrilled to publish this report which describes the opportunities for open source to accelerate the proliferation of microgrids as a mechanism for clean energy production and consumption. We now have a clearer picture."
Produced in partnership with LF Energy and Intentional Futures, and sponsored by Futurewei Technologies, the research offers actionable insights and recommendations for key stakeholders to engage with open source microgrid initiatives. Drawing from the expertise of leading individuals, organizations and projects within the microgrid space, it examines how participation in relevant open source programs and activities can help address gaps and challenges, and accelerate the learning, development, and governance of microgrid initiatives.
"This research report does a comprehensive analysis of the microgrid market and reveals certain gaps and challenges," said Yue Chen, Head of Technology Strategy at Futurewei. "However, with increased government funding, policy support, and incentives for sustainable energy solutions such as open source based microgrids, the landscape is ripe for innovative approaches."
Story continues
The report concludes that microgrids are an essential tool to improve energy resilience and advance decarbonization, and that the market faces a range of challenges that the open source ecosystem is well positioned to address. Specific key findings include:
Improving access to microgrid resources lowers barriers to energy access, expertise, and understanding across all stakeholders.
Accelerating microgrid design and time-to-market helps overcome economic and policy hurdles through open data sharing, improved cost efficiencies, and modularity.
Improving interoperability and standards adoption, by fostering ecosystem collaboration, consensus, transparency, and compatibility across the stack.
Enabling microgrid business models, via software, support and consulting services, training and certification, customization and integration, collaborative partnerships, and advancing modularity.
Enabling market innovation toward energy resilience at scale, supporting the Energy sector to adopt proven open source–enabled business models, security benefits, and cost reductions demonstrated in the IT and Telecom industries.
For more information, see the full report here.
Media ContactNoah LehmanThe Linux Foundationnlehman@linuxfoundation.org
Cision
View original content:https://www.prnewswire.com/news-releases/linux-foundation-research-finds-open-source-crucial-to-realizing-full-potential-of-microgrids-301839482.html
SOURCE The Linux Foundation