Legacy Broker Models Fail to Leverage AI, Leaving Blind Spots Uncovered: PayBito CEO Raj Chowdhury
The PayBito chief highlighted how the reluctance of legacy broker solutions to adopt AI-powered trading tools results in missed opportunities for retail brokers and traders.
PALO ALTO, Calif., June 12, 2023 /PRNewswire-PRWeb/ -- The traditional broker models and conventional broker platforms have been slow to embrace AI-powered insights and trading tools, despite their potential to benefit traders. Institutional investors have already begun to use these tools to their advantage, leaving retail traders at a disadvantage. PayBito CEO Raj Chowdhury recommends embracing cloud-based BaaS innovation and reducing fees, broker platforms can create a level playing field and promote equity for all traders.
The AI Advantage in Trading:
The use of AI-powered trading tools can provide many benefits, including more reliable performance, greater efficiency, improved risk management, and a competitive edge. These tools allow for faster and more accurate analysis of market data and can reduce the impact of human emotions and biases on trading decisions. In contrast, emotional and irrational investment decisions can lead to losses.
Conventional broker platforms are deficient in cutting-edge AI features that are available on modern exchanges. Institutional investors with adequate resources leverage AI to generate consistent returns. Examples include Citadel Securities, Goldman Sachs, J.P. Morgan, BlackRock, Vanguard, and many more.
Limiting Access and Promoting Exclusion through Gatekeeping Framework:
The gatekeeping framework used by conventional broker platforms can lead to significant issues for non-institutional brokers, such as:
Membership fees ranging from $5,000 to $500,000, along with opaque pricing structures and additional charges, can make it difficult for smaller brokers to enter the market.
Lengthy Registration Process
The enlistment process can take up to six months, making it challenging for smaller brokers to establish themselves independently.
Exclusion of Non-Institutional Traders
Membership eligibility is limited to institutional traders with high asset values, leading to exclusion of smaller traders who may not have access to AI-powered tools and resulting in a widening gap between small and large traders.
Institutional traders have access to AI-powered insights and trading tools that give them an unfair advantage over the retail sector, leading to market manipulation and retail sector losses.
Uneven Distribution of Transaction Data
Uneven distribution of real-time transaction data among brokers gives institutional traders an information advantage that may contribute to unethical transactional activities, such as front-running, where market makers place trades ahead of their clients to benefit from expected price movements.
Preferential Discrimination
Despite penalization for illicit and unethical activities, the gatekeeping framework remains unchanged, and offenders, including those involved in insider trading, are not held accountable, leading to discrimination and further exclusion of non-institutional traders.
Initiating Progress Through Innovation
For true global development and financial inclusion, it is necessary to bring about several changes within legacy broker solutions. Conventional broker platforms need to upgrade and innovate their existing systems to facilitate equal opportunities for all traders.
Algo Trading: Enhancing Transactions Through Advanced Technology:
As technology continues to advance, automated trading systems have become increasingly important in the financial world. These systems, also known as algos, use complex algorithms to analyze market data, autonomously execute trades, and provide valuable insights for traders.
Algo trading systems offer traders greater control and autonomy over their trades, with the ability to customize algorithms to their specific risk preferences. Additionally, automated trading systems can operate 24/7, enabling traders to take advantage of market movements at any time. While institutional investors have traditionally been the main users of algorithmic trading, these systems are now available to a wider range of traders through conventional broker platforms.
Initiating Change Through Innovation:
The PayBito Chief Raj Chowdhury explained, "AI tools have become ubiquitous, and the failure to offer equal opportunities can lead to blind spots and reinforcement of existing biases across trading"
To enhance financial inclusivity and foster impartiality, he recommended the following steps:
Modernize with AI and algo trading options
The broker platforms should be upgraded by integrating modern features such as Data Engines that provide accurate market insights. These insights can be customized according to the user's risk appetite, and the brokers should continually evolve and innovate their platform to stay ahead of the competition.
They should also consider offering algo trading options across both the buy and sell side, as well as trading bots that can be set up within minutes. Investors should have the ability to customize their bots or assign bot options set by expert traders.
Embrace cloud-based BaaS for inclusivity
Cloud-centric brokerage platforms can enhance financial inclusivity by providing brokers with affordable, user-friendly, and immediate access to brokerage services. Embracing Brokerage as a Service (BaaS) can eliminate the complexities associated with coding, server hosting, and other technical components.
Decrease setup expenses for diversity
To entice novice traders, the broker platforms should decrease setup expenses to break down entry barriers and welcome diverse competitors to the platform. By attracting new traders, they can infuse fresh ideas and strategies into the market.
Modern broker platforms can offer instantaneous brokerage services for as little as $49.99 per month. Technological advances have also sped up the registration process; for example, platforms like PayBito complete the process within a few minutes.
Lower costs and streamline operations for democratization
Broker platforms should prioritize scalable brokerage services and financial inclusivity by lowering costs, relaxing eligibility criteria, and streamlining operational difficulties. By democratizing brokerage services, they can foster impartiality, clarity, and greater regulatory supervision.
Support independent brokerage with white-label solutions
Broker platforms can offer aspiring brokerage entrepreneurs and firms white-label broker solutions that provide free trials, customization, and self-branding capabilities. These solutions can empower entrepreneurs and firms to build independent brokerage enterprises.
Leverage AI for real-time data integrity
By leveraging advanced algorithms and machine learning models, brokerage firms can detect and prevent insider trading in real time. This also enhances regulatory supervision and fosters impartiality and clarity, making the market more transparent and fair for all participants. Overall, AI-powered trading and real-time data can significantly improve the integrity and trustworthiness of financial markets.
Encouraging Social Responsibility: Brokering World Hunger Away:
The role of brokerage intermediaries extends beyond profit-making. By participating in charitable causes and campaigns like Brokering World Hunger Away, brokers can contribute positively to society. PayBito's initiative involves matching brokers' earning commissions and donating equivalent funds to feed starving children globally. This approach promotes social responsibility among brokers and ensures that their profits are used for the greater good.
Looking Forward:
Legacy broker solutions must recognize the benefits of algorithmic trading and AI-powered insights. By embracing these technologies and promoting an open culture, they can provide retail traders with equal opportunities and reduce market manipulation and financial exclusion. It is crucial to create an inclusive financial system with reduced entry barriers and AI-powered tools for greater efficiency and equity.
About Raj Chowdhury:
Raj Chowdhury is the Managing Director of HashCash Consultants and Paybito. Raj pioneered the first interbank Trade Finance and Remittance implementation of Blockchain Technology between two of the largest global banks. Raj is an eminent voice in the Blockchain and Cryptocurrency space and actively engages with policymakers in this area. He is a contributor to Economic Times, Business World, CNNMoney and advises industry leaders in the adoption of Blockchain. He is a member of Asha Silicon Valley, a nonprofit committed to education for children in emerging countries. Author of the book 'The Dark Secret of the Silicon Valley', Raj is an investor in blockchain and cryptocurrency companies and an active member of the philanthropic community.
Media Contact
Coleen Facete, Hashcash Digest, +14159662907, coleen@hashcashdigest.info
SOURCE PayBito
© 2023 Benzinga.com. Benzinga does not provide investment advice. All rights reserved.
This week's business news includes Baptist Community Services leadership transition
© Photo provided by West Texas A&M University A portion of the funds from the Xcel Energy Foundation provided full scholarships to 12 students who took part in WT's Engineering and Computing Camp, June 5 to 9. Baptist Community Services names Hotmann as executive VP, signaling leadership transition

Baptist Community Services (BCS) announced that the nonprofit organization's long-time Chief Financial Officer, Mark Hotmann, will take on the additional Executive Vice President role, effective July 1, starting a leadership transition process for the organization, according to a news release.

Hotmann's added position will place him in an essential role in the company's daily operations and long-term strategic planning.

Mike Wartes, the BCS Chairman of the Board, commented, "The Board is very pleased to recognize Mark Hotmann as Executive Vice President and CFO. Mark's change in position resulted from a strategic and deliberate process through which we expect a seamless transition as he assumes his new role and takes on more responsibilities. Mark is a seasoned executive with a long history of success and a proven track record of leadership from his 27 years of experience as our Chief Financial Officer."

Hotmann said, "Our Company has a solid foundation thanks to the vision and leadership of Steve Dalrymple. With his counsel, I look forward to continuing to build a strong future with our highly talented team. I am deeply honored to be entrusted with guiding the success of our company through continued innovation of services and superior levels of customer care. We are steadfast in our dedication to providing health and wellness services to our community through quality living and healthcare for senior adults, nutritious meals for kids, and inspiring healthy lifestyles for all."

Baptist Community Services operates the senior retirement campus Park Central in downtown Amarillo. Park Central offers a broad continuum of care that includes five independent living facilities – Park Place Towers, The Continental, The Harrington, The Talmage, and Plemons Court – as well as assisted living at The Moore, long-term care at The Ware and memory care at The Sycamore.

BCS also operates the Amarillo Town Club fitness facilities; Snack Pak 4 Kids, a food program to end weekend hunger for school-aged children in the region; and the High Plains Christian Ministries Foundation, which promotes Christian programs and healthcare services in the area.

Grant from Xcel Energy Foundation provides scholarships for WT Engineering Camp

CANYON — A dozen budding engineers are getting plugged into their future career paths thanks to a significant gift to West Texas A&M University from the Xcel Energy Foundation.

The foundation — the charitable arm of Xcel Energy — gave a $20,000 grant to WT's College of Engineering, officials announced recently. A portion of the funds provided full scholarships to 12 students taking part in WT's Engineering and Computing Camp, which ran June 5 to 9.

The grant also will provide support for WT's electrical engineering labs for university students, as well as provide additional funding for camp, which offers classes for students from kindergarten through 12th grade. This year's camp theme is "STEM for Space," with students learning about the future of design in space and investigating materials, power and natural resources. Campers are using artificial intelligence to help scientists analyze data more quickly and accurately and automate operations on spacecraft. The continuous development of AI is helping rovers and landers explore other planets and moons in ways never before possible.

Business owners asked to submit damage information

AMARILLO – In order to help address the financial impact of recent rain/flooding on businesses in Amarillo, the city of Amarillo has created an email address for business owners to submit information regarding financial damages related to flooding. The email address is damages@amarillo.gov

"We have many businesses that have not sustained physical damages from recent flooding, but many are sustaining financial damages for other related reasons, such as not being able to open," said City Director of Emergency Managment Max Dunlap. "We are asking business owners who have financial losses due to flooding to email their daily rate of financial loss as well as contact information."

The information will submitted to the Texas Division of Emergency Management for verification. Business owners who have financial losses due to flooding since June 1 are asked to participate.

For more information, contact City of Amarillo Media Relations Manager David Henry at (806) 378-5219 or by email at David.Henry@amarillo.gov.

This article originally appeared on Amarillo Globe-News: This week's business news includes Baptist Community Services leadership transition



School's Out: Food Lion Feeds launches annual campaign to provide meals to families this summer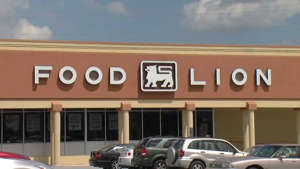 © Provided by WNCT Greenville Food Lion Feeds donates $1 million to Feeding America

SALISBURY, NC – Food Lion Feeds' fourth annual Summers Without Hunger campaign aims to address food insecurity by helping to provide 16 million meals* this summer.

Through the campaign, which runs May 31 – June 27, Food Lion customers have the opportunity to make a difference in the lives of children and families in their local community by making a $5 cash donation at checkout in-store or online through Food Lion To Go.

All customer donations will be generously matched by 10 Food Lion suppliers: Campbell's, Coca-Cola, Frito Lay, Gatorade, General Mills, Kellogg's, Kraft Heinz, Mondelez, Pepsi Beverages and Unilever, doubling the impact, up to $1 million. Food Lion Feeds was founded in 2014 by Food Lion to address food insecurity in the towns and cities it serves.  

According to Feeding America, the nation's largest domestic hunger-relief organization, an estimated 32 million meals are needed to help children and families during the summer months. The Summers Without Hunger campaign helps provide access to meals to neighbors facing hunger in partnership with Feeding America and the 33 local partner food banks throughout Food Lion's 10-state operating area.  

"Children and their families often experience hunger during the summer when schools are closed and meals are not provided," said Kevin Durkee, Manager, Food Lion Feeds, Food Lion. "At Food Lion, nourishing our neighbors and addressing food insecurity is at the core of everything we do in the towns and cities we serve. We sincerely appreciate our vendors and customers for partnering with us to ensure we provide nourishment and make a difference in the lives of young children." 

Since the Food Lion Feeds Summers Without Hunger campaign began in 2020, customers have helped to provide nearly 40 million meals to neighbors facing hunger. 

In addition to customers', suppliers' and Food Lion's donations, Food Lion associates will also volunteer throughout the month at several local Feeding America partner food banks to help distribute food to neighbors facing hunger. 

Through Food Lion Feeds, Food Lion has helped to provide more than 1 billion meals to individuals and families since 2014 and has committed to donating 1.5 billion meals** by 2025.  For more information on Food Lion Feeds' commitment to fight hunger, visit www.foodlion.com/feeds

*$1 helps provide at least 10 meals secured by Feeding America® on behalf of local partner food banks. Through the Summers Without Hunger campaign, Food Lion guarantees a minimum donation of $100,000 (monetary equivalent of 1 million meals) from May 31 – June 27, 2023. 

**Food Lion Feeds helps provide meals through a combination of product, financial and equipment donations; disaster relief and recovery efforts; capital campaign support for feeding agencies; and volunteer hours by associates, based on various meal equivalent formulas. 

Copyright 2022 Nexstar Media, Inc. All rights reserved. This material may not be published, broadcast, rewritten, or redistributed.

For the latest news, weather, sports, and streaming video, head to WNCT.